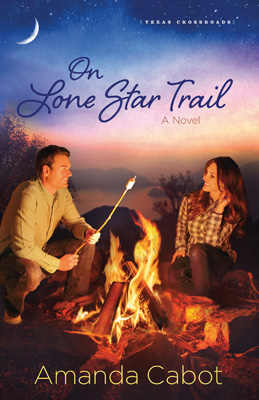 Revell Books
ISBN 978-08007-3433-6

On Lone Star Trail:
The Story Behind the Story

I'm often asked what inspired a particular story, and in most cases the answer is easy. On Lone Star Trail's origin isn't that simple to explain.

For a number of years I've been intrigued by the idea of a pianist whose career ends when her hands are injured. Why? Perhaps it's because I play the piano, although I'm certainly far from a concert pianist. Perhaps it's because when I was a teenager I injured one of my hands, although not as drastically as Gillian. Whatever the reason, I kept thinking about a pianist whose dreams had died along with her career. And so Gillian Hodge was born.

The next question became what kind of man would be the right one for Gillian. Enter TJ Benjamin. Like her, he's had a life-changing event that left him wounded, although his wounds are interior.

On the surface, they're all wrong for each other, but the more I got to know them, the more I realized they were perfect for each other ... if only they'd take the time to look beneath the surface.