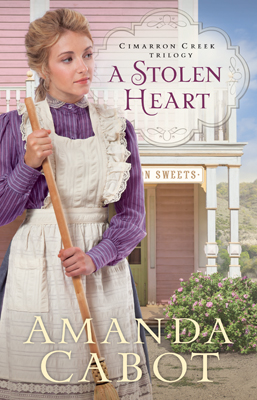 Revell Books
ISBN 978-0800727567

A Stolen Heart: The Story Behind the Story
Secrets. We all have them. Some are small; others are big. What they have in common is that we don't want anyone -- and I mean anyone -- to know them.

When I started plotting the Cimarron Creek trilogy, I knew there would be one large secret that spans the three books, but I also knew there would be a number of smaller ones, because we all have secrets, and when they're revealed, there are often unexpected consequences.

Since this is a new series set in a new town in the Texas Hill Country, my first challenge was to develop that town. Once I understood its history and saw the dynamics between its founding families, I started asking myself what would bring outsiders to Cimarron Creek and why they might stay, even when they weren't offered a normal Texas welcome. The answers surprised me. They also resulted in a new set of questions.
What would you do if you traveled more than a thousand miles only to learn that the man you loved married someone else?


How would you make a living in a town that has no need for your training?


What would you do if you found yourself in a town where you were distrusted, simply because of where you were born?


Who would you trust? The sheriff whose father is sure you're an enemy? The other men who are eager to court you? The town's schoolteacher who has good reasons to dislike you? The older woman who seems to have a dark secret in her life?
Those are some of the questions Lydia, the heroine of A Stolen Heart, has to answer. Some answers come easily, others don't, but they all lead Lydia into the greatest adventure of her life, an adventure that just might end with love.

I hope reading Lydia's story brings you as much pleasure as writing it brought me.