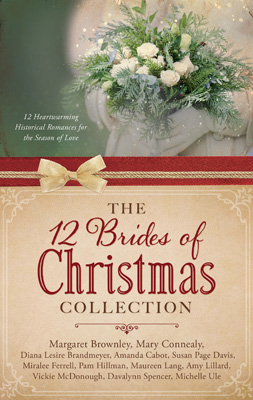 Barbour Books
ISBN 978-1-6305-8489-4

The 12 Brides of Christmas Collection -- Available Now

ECPA Bestseller



Christmas is the time for love -- and weddings -- and twelve women are on their way to the altar, whether they know it or not. In nineteenth-century settings across the heartland of America, readers will experience heartfelt gifts, old-fashioned Christmas traditions, sweet romance, and inspiring faith from twelve acclaimed Christian authors.

I'm delighted to have my story, The Christmas Star Bride, as part of this heart-warming collection of novellas celebrating the joy of love at the most wonderful time of the year.

Here's a bit of information about The Christmas Star Bride.

Esther Hathaway lost her one true love at Gettysburg twenty years ago, but that doesn't stop her from celebrating her niece's wedding by commissioning Jeremy Snyder to paint her portrait. Will Esther's prayers for God to ease her loneliness be answered by a wounded vet?

The Christmas Star Bride is the first of my novellas set in Cheyenne, but it's not the last. The Fourth of July Bride, which is part of The 12 Brides of Summer, continues the story of Esther's bakery. The Rails to Love Romance Collection includes my story, The Depot Bride, and The Matchmaker Bride Collection has the final Esther's bakery story, The Unmatched Bride. I hope you'll enjoy them all.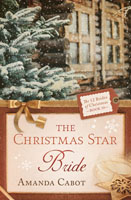 The Christmas Star Bride is also available for download as an ebook short for only 99 cents.